I consider myself a versatile person. Other than my more obvious labels, I'm a poet, a bartender, a raver, a snowboarder, a traveler: I pride myself on never being quite what someone would expect at first glance. I think in totality I'm incredibly nerdy, stupidly nostalgic, impulsively adventurous - someone who knows just enough about most things to be able to make somewhat decent conversation about anything.
Maybe you've already been able to tell: I'm a talker. So, in light of my open book and heart-on-my-sleeve policy, here's a little bit more about me:
I was born in the north of the valley of Los Angeles, and raised in the south of Ventura County (805 represent!). I live for sunsets, rolling layers of marine fog, bright afternoon sunshine and moonlight dancing on the waves. I've always considered myself first and foremost a California girl, but the whole truth of my heritage extends beyond the state that I call home.
I am currently bi-coastal, bisexual (cheers to being queer), and bi-ethnic: I am both Latina and Jewish. I am a first generation American from El Salvador on one side, and the granddaughter of Brooklyn Jews on the other. Yes, I realize I don't particularly look like either of my halves but whatcha gonna do, right? Family is everything to me. And even though my California suburban upbringing may have distanced myself in part from my cultures, they are still integral parts of who I am- as is my art.
I've always loved performing. Ever since I was a kid, my baby sister and I would put up nightly skits and songs. We'd perform on wooden stools and run around in capes with lightsabers and Enterprise communicators, often with cousins and friends as castmates. I wanted to be Kelly Clarkson; I wanted to be Robin from Teen Titans or the Flash (but only if Spiderman wasn't available). I wanted to fight bad guys for the heroes and win. I had always wanted to be an actor but didn't think it was a viable option for me as someone who could not sing, dance, or even talk without feeling annoying so I never gave it a second thought.
My descent into the performing arts was, at the beginning, just a fun game. I did the grade school shows, just for fun. Then it was the Seussical workshop during summer. Then it was the drama elective for eighth graders. At age 13, I saw my first musical (take a wild guess). At age 16, I played my first leading role in a musical.
Suddenly, I was in show after show and fell more and more irrevocably in love with performance art. I joined a non-profit theatre company, 48Hours Theatre Inc. (and would later end up on the Board of Directors as a founding member), I worked with kid's theatre classes - I looked for any and all opportunities to storytell and perform. Before I knew it, I was standing on stage for my high school senior bows looking back on all I had accomplished, grown from, and changed. I had committed to the school of my dreams at NYU Tisch Drama, and was about to leave for the city i'd dreamed of returning to my whole life. All I had ever wanted was to make a difference. And somehow, I had. Middle schoolers would come up and tell me they enrolled in theatre for the high school because they saw my performance - that they wanted to do what I did. I had underclassmen tell me that the way I tried to create a welcoming environment in the theatre program helped them through hard times, that I had inspired them to believe that they could grow and overcome hardships as well. These kids broke my heart open in the best way. Knowing I had actually done something, changed my entire perspective.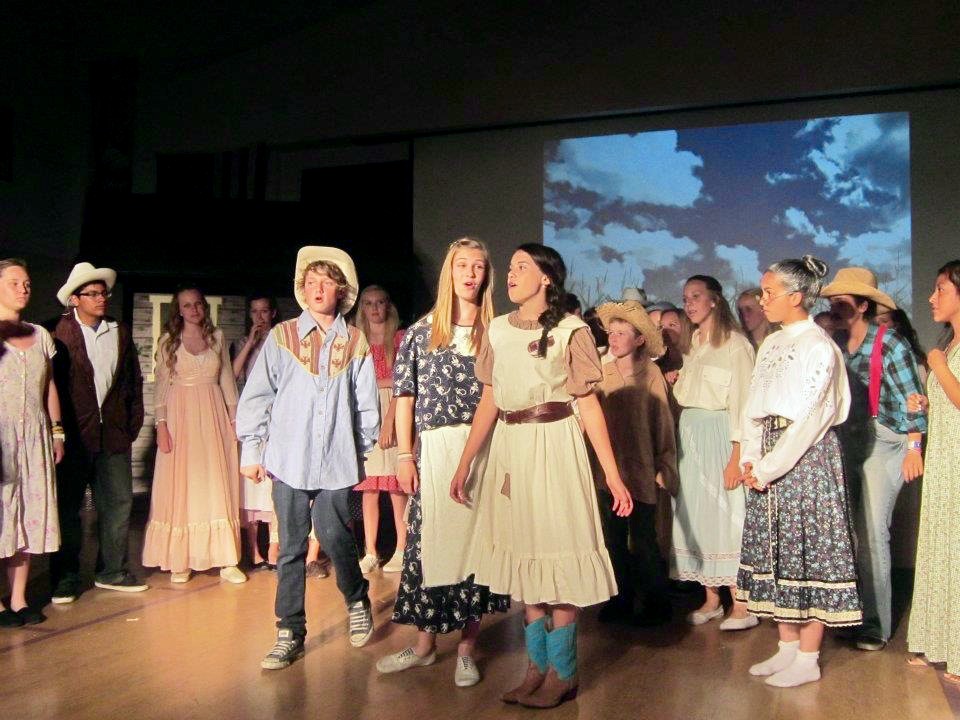 Not unlike many girls my age, I had spent large portions of my life feeling like I couldn't keep up or that I would never be good enough, distraught over the idea that maybe I didn't deserve anything. I fought with boys constantly to prove that I could do anything they could do, even if it physically couldn't be true. I tried to stand in the faces of those who looked down on me and told me I would never get anywhere. I felt like I had to prove every ounce of my worth. When I needed comfort, I looked to my favorite characters wherever I could find them- in books, television, movies. And in them I found strength, inspiration, and electric sparks to help ignite the fire inside my chest I needed to push through whatever bullshit heartbreak I came across. So hearing from others that I had changed something for them, no matter how small- I knew that I had to continue down this path. The idea that I was able to give people something to to hold onto - a character, an experience, an emotion - hit me, hard. That's why I do what I do. So that a little girl feeling scared and alone might think of what her favorite hero would do so that she could feel brave too. So a teenager would see that there are others who feel their anger and pain. So that a person facing the horrors of our world might know that they are never truly alone.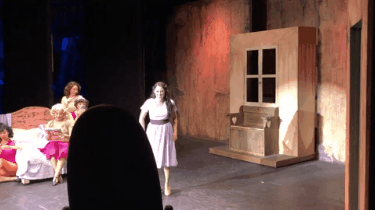 This is the message and the meaning I've found myself chasing the last couple of years: to make a change in someone's life- even if it's as small as someone experiencing a musical for the first time, or as big as changing someone's perspective, or to emboldening them to fight for what they believe in is paramount. There is so much pain and wrong in this world. I want to do my part in the best way I know how- doing what I love.
Nothing to prove. Everything to give.
Now we're pretty much caught up - I've spent the last handful of years of my life in New York City; falling in love over and over again with the people, the buzz, the lifeblood and chaos that this place brings. I thrive on it. Being here has allowed me and taught me how to truly step into my own power. I've studied for three years at the Atlantic Acting School- a place to which I am forever grateful. Atlantic and its people have fundamentally changed who I am, and have infused me with the fortification of strength, skill, and awareness I didn't know I needed. I am in my senior year abroad in Madrid!
I am always looking to the journey ahead, excited to see what will light my soul on fire next, what new part of me will emerge, and what new direction in the world I can help to progress. Here's to brazen honesty and open hearts. To smiles and new beginnings, to new friends and to the collaboration that art creates.
To the future, and whatever it may bring.